AC6 Math & AC8 Algebra 1 Teacher
Phone Number: 478-929-7832, mailbox 33432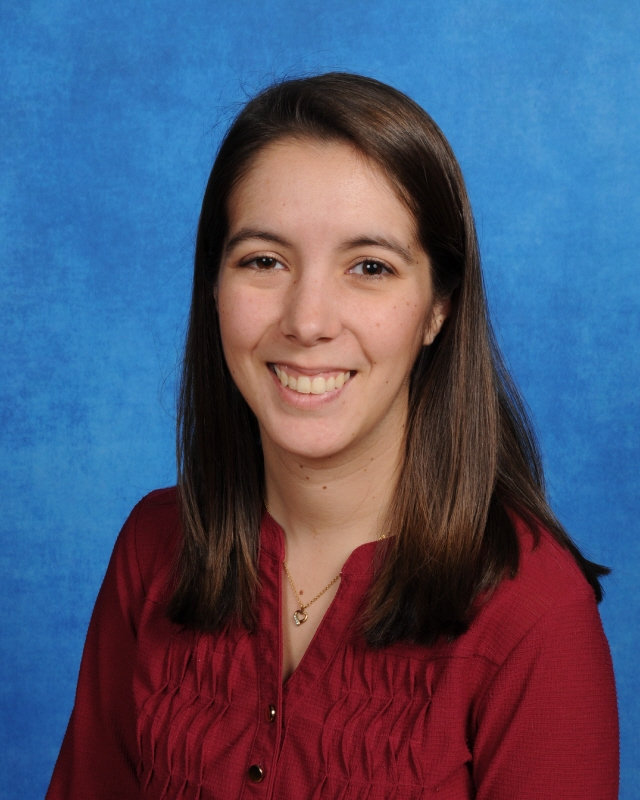 M.A. in Middle Grades Math Education from Piedmont College

B.S. in Middle Grades Education, with concentrations in math and English/language arts from Georgia College & State University

Houston County High School graduate
This is my 10th year working at WRMS. I love being part of the Warrior family! Since starting in education, I've earned additional certification in middle grades social studies, gifted education, and secondary math. Most important to me are my faith, family, and friends. My hobbies include reading, watching Netflix, baking, and playing games. My favorite games are Pictionary, Ticket to Ride, and Nerts, but I really like games of all kinds and get excited when I meet other people who like to play games too!
Middle School Accelerated Math
6th Grade AC Math (AC6)
6th grade + half of 7th grade math
7th Grade AC Math (AC7)
half of 7th grade + 8th grade math
(click here to see Mrs. Ragin's page)
8th Grade AC Math
Algebra 1
I am very excited to be your math teacher! Throughout the accelerated curriculum, you will be exploring the Georgia Standards of Excellence (GSE). You will demonstrate higher-order thinking skills through a variety of standards-based learning activities. I hope to challenge your thinking so that you will grow in math and as a person!
AC6 Math and 8th grade Algebra 1 supplies

3-ring binder, 1'' or larger

College- or wide-ruled paper

Pencils with erasers
Optional supplies
5-tab dividers for binder

Agenda/planner

Filled water bottle



Note

: Keep in mind we will not be "sharing" class sets of supplies, such as rulers, colored pencils, highlighters, etc. Please bring any of these items for your personal use, if you wish to have them.
Optional supplies for 8th grade Algebra 1
Graph paper

Graphing calculator such as TI-83 Plus or TI-84 Plus
Brought to you by USATestprep.
Brought to you by USATestprep.
More links available on Single-Sign-On Portal:
portal.hcbe.net
Office 365

Infinite Campus Student

MyHRW - Math work book account

USATestprep